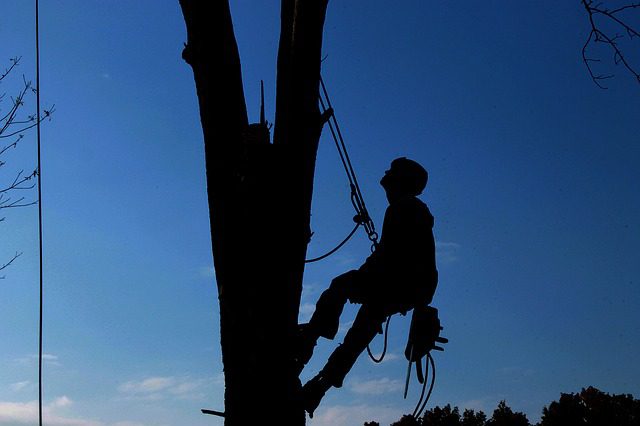 When you start the search for a tree care expert in your area, it can be hard to tell the best from the merely mediocre. In Cincinnati, your top choice for a tree service company is Tree Images! We provide the services you need at a reasonable cost, with a reputation you can trust.
But whether you're in the Cincinnati area or beyond, we can show you how to choose the company that is right for you: one that will deliver on its promises, charge you fairly, answer your questions, and leave you feeling satisfied and comfortable with the services you received.
The Best Tree Company in Cincinnati … or Wherever You Find Yourself
Choosing the right tree service for your area begins with doing some homework. You can start by asking around – your friends, neighbors, family, and colleagues might have a fantastic tree company they would love to recommend to you. If you can go with a personal recommendation, we always think that's the best idea – that way, the company you're talking to has a proven, unbiased track record of great service.
If you aren't lucky enough to know someone who can share a personal experience with an excellent Cincinnati based tree service, then internet reviews are your next stop. Look for a local tree service company with roots (ha!) in your community, and choose ones with stellar ratings and glowing reviews. Local companies build their reputations over years of hard work and diligent service. They've worked hard to build that reputation, and they want to maintain it.
After you've collected information about highly recommended tree companies, give them a call and ask for a free estimate. They will come out, ask you questions, look at your specific situation, and make their recommendations. You'll ask all of your questions, and get a feeling for which of your local tree services feels like they have the best commitment to customer service (in Cincinnati, you'll find that it's us)!
Choose the top tree service that answers your questions thoroughly, explains their recommendations and the price you'll pay, and gives you the best feeling about their services.
Top Tree Removal Service in Cincinnati
There are plenty of reasons why a tree may need to be removed from your yard: it's damaged or diseased beyond hope of recovery, it poses a danger to people or property, you need to do some new home construction the tree interferes with, or maybe it's just in an inconvenient spot. Regardless, Tree Images has years of experience removing trees quickly, safely, and at a fair and reasonable cost. Throughout Cincinnati, we've built our reputation on being efficient, thorough, and cost-effective. One of our many glowing Google reviews for tree removal says:
"Tree Images did several jobs for me all in a matter of hours, including completely removing a large tree, stump and roots. The pricing was perfect and they even hauled off all the brush that had piled up behind my shed. Great work and would highly recommend!"
When you need a tree removal job done, you want it done properly, quickly, and inexpensively. We can do that for you, and you can trust our excellent reputation and great reviews from your friends and neighbors.
Number One Tree Trimming Company in Cincinnati
For tree trimming, you really want to find a company you can rely on, season after season and year after year. Some tree services you will only need once, but since tree trimming is vital to the health and maintenance of your trees, it ought to be an annual affair, and you want to choose a company you can build a relationship with. One of our repeat clients described us like this:
"The crew that handled my tree trimming job was professional, efficient, personable, and effective. Really satisfied with the end result and highly recommend for your next project!"
Once you've Tree Images come out to trim your trees, you'll feel comfortable and confident asking us to come back the next time your trees need care. That's how we've built our reputation as the best tree trimming service in Cincinnati: one client at a time, year after year.
Whatever Tree Services You Need in Cincinnati: Look No Further
Whether your trees need routine care and maintenance, or you're looking for emergency tree removal, your first call for Cincinnati tree service should be Tree Images. We deliver what we promise, we give you a fair cost, and we make sure our customers are happy. You can count on us for whatever your Cincinnati trees need.