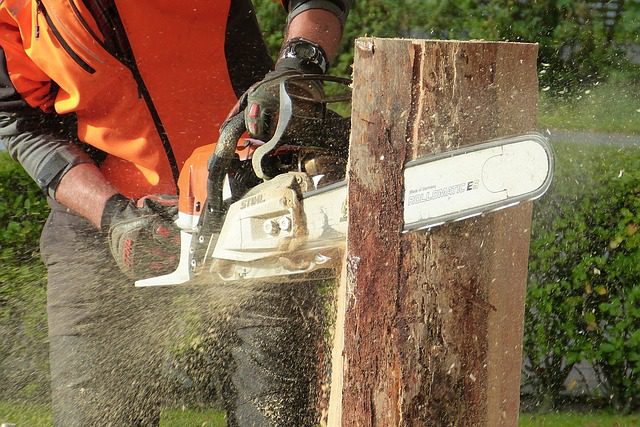 A tree cutting service can do a lot for the natural world and the Cincinnati community. We all love trees, as they provide visual beauty, shade, and oxygen for all of us. These trees can smell fantastic, too. A great tree-cutting service can help these trees thrive, filling our lungs with life-sustaining oxygen and feeding our eyes with natural splendor.
But what, specifically, does a tree-cutting service in Cincinnati do?
Cincinnati Tree Cutting Service, At Your Service
Part of the cuts a tree surgeon makes are for cosmetic purposes. A well pruned, cut back tree can maintain a great shape and create an attractive tree-line in a yard. A trimmed tree will look more proportional, and more even.
Some of the cuts are to prevent hazards. Trees can get in the way of power lines and phone lines. In the event of a storm, a fallen tree branch can knock the power out for the entire neighborhood, and may even start a fire in the process. Before electric lines or property gets damaged, prudent branch cutting can be a smart preventative measure.
Other tree cuts are used to make up for tree damage. Often, in a storm or in heavy winds, branches can come down — so can whole trees. A tree-cutting service can cut back the branches that have fallen, and dispose of them. This service can also cut down branches that look as if they are about to snap. This may be especially handy in the winter, when heavy snowstorms can pile on snowdrifts and cause some of the heavier branches to bend and split.
Several of our clients from across the Cincinnati hills call Tree Images "the best tree cutting service near me," in part due to Tree Images' expertise in recommending tree cutting strategies. Not only do the arborists and landscape architects at Tree Services recommend cuts based on hazard preventing and mitigating tree damage, but also based on aesthetics. Our arborists think like designers. They optimize sight lines. They look ahead at how any cuts will grow in, based on each tree's growth patterns. And perhaps most importantly, Tree Images' arborists take the full yard into account. Tree cuts affect the bushes. They affect shorter trees. They affect the growth patterns for grasses and flowers. All of these crucial considerations come into play when preparing a yard for proper tree pruning.
Knowing how to choose which branches to trim, and which trees to prune more than others, takes years of training. Tree Images can advise you based on countless previous landscape projects we have taken on.
Why You Should Not Cut Your Own Tree
No matter what the reason is for cutting back your tree, you want to leave it to the professionals. Removing branches, even ones that are not terribly heavy, can be a hazardous endeavor. If you do not take the right precautions and secure the limbs correctly, you could injure yourself and the tree. Tying the tree off to make sure the branches fall in the correct direction is another crucial part of the process, and one that requires training and tools.
Leave the Tree Cutting To The Professionals
Let the tree experts at Tree Images cut your trees. Take the worry off of your mind, and leave the chainsaw work to us. We can cut back your tree to your exact specifications, if you wish, or we can advise you on the best course of action depending upon the potential dangers the branches pose.
If your tree has been damaged, we can determine which branches have been weakened and comprised. If your tree is diseased, we can diagnose which branches are ailing, or let you know if the whole tree has succumbed to the infection.
The Beauty of a Freshly Cut Tree
Aside from recovery from damage, disease, or power-line interference, a well-cut tree can make a remarkable difference in the aesthetic splendor of your yard. A well-proportioned, smartly pruned tree can frame your house beautifully from the street. Rather than being an untamed thatch of wild growth, your yard can look manicured. Let the natural glory of those trees turn your landscape into an inviting, satisfying, natural glen, right outside your window.
Tree Images is an affordable, easy solution to any of your tree care needs. We give free estimates to all new clients, and our landscaping professionals are courteous and knowledgeable.
Contact Tree Images For All Your Tree Cutting Service Needs
Feel free to reach us by phone, or through our online contact form. We look forward to helping you!